Wood Plastic Composite Material
Thursday, March 29, 2018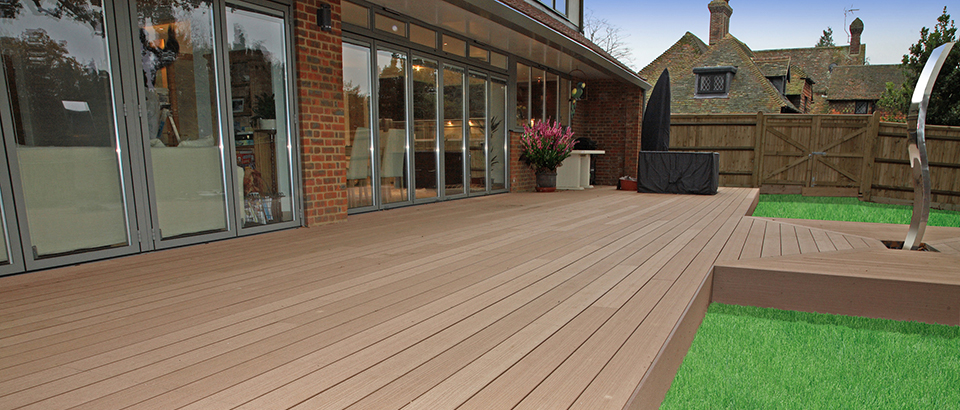 Anti-aging
WPC (wood plastic composite material) combines the characteristics and advantages of wood and plastics, while the base material and molding process determine certain properties of WPC. WPC has a high density of 0.6-1.2 cm3/g; it also has a greater hardness, hardness greater than 58. Compared with wood, WPC has good mechanical properties, which shows that the material's anti-deformation ability is controllable, and it has high hardness and good wear resistance.
Decorative
WPC (wood plastic composite material) can add toner according to requirements in the preparation process to change the color of the material. The light-colored WPC gives people a relaxed and pleasing visual and psychological experience, while the natural color close to natural wood meets the sensory requirements of people to get close to nature.
Gloss and decorative patterns. WPC's glossiness and pattern can be customized and according to customer's needs. Its pattern with wood texture, beautiful and durable.
Environmental protection
The use of WPC (wood plastic composite) as a substitute for natural wood saves forest resources and protects the natural environment. The relevant data shows that for every 1 ton of WPC used, a reduction of 1 m 3 of tree resources can be reduced, which is equivalent to a reduction of nearly 1.8 tons of greenhouse gas emissions.
Wood plastic composite material can meet the design principles of modern urban landscape, namely practicality and environmental protection. At present, the application of WPC in urban landscape is mainly planking, fences and auxiliary facilities in some cities.
Other News